Montgomery County's Best Vegetarian and Vegan Restaurants
The Best Meat-Free Restaurants and Dishes
Vegetarian options in Montgomery County will make meat-lovers turn green with envy. With extensive options for both restaurants and dishes, veggie loves can indulge to their (artichoke) heart's content.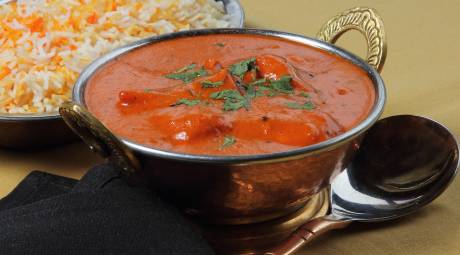 SAFFRON INDIAN KITCHEN
Saffron's three locations (including their newest at 522 W. Lancaster Ave in Wayne) offer vegetarians an Indian-inspired feast.
Start with the onion bhajia (marinated vegetables deep-fried in a chickpea batter) and move on to one of their vegetarian entrees like bhindi do piaza (spiced okra with diced onions and tomatoes) or navratan korma (mixed veggies in cashew cream sauce).
Saffron Indian Kitchen has locations in Ambler, Bala Cynwyd, Wayne.
THE GREEN FORK & LOCAL ROOTS MARKET
The Green Fork is dedicated to serving those who strive for healthful eating with vegan, vegetarian and gluten-free options throughout the menu. Vegan features include fettuccini cauliflower alfredo, Kamakura-inspired stir fry, and the hummus du jour.
The Green Fork is located at 115 S. Main St, North Wales.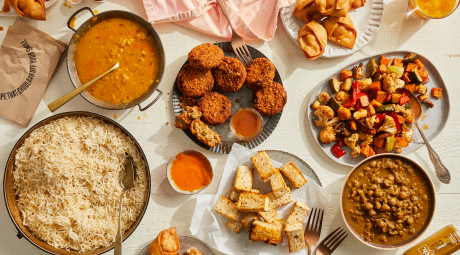 CHOOLAAH
With a name that fun, the food is bound to be phenomenal. Featuring "ingredients with a pedigree."
Choolah will be serving up fast-casual, authentic Tandoor-cooked Indian food with a twist.
Choolaah is located at 155 Main St Suite 120, King of Prussia.
ICREATE CAFE
Pottstown locals are well aware of the iCreate Café, not only from its delectable vegan choices but also from its owner, Ash, who treats each new customer as if he'd known them for years.
Stop by for comforting Middle Eastern-inspired eats like baba ghanoush and falafel.
iCreate Cafe is located at 130 King St, Pottstown.
PITA POCKET EATERY
In the mood to go exotic? Try the Middle Eastern selections at Pita Pocket Eatery in Cheltenham.
The menu boasts gluten-free, vegetarian, and vegan selections, with the falafel platter that includes a create-your-own salad.
The Pita Pocket Eatery is located at 582 Cottman Ave, Cheltenham.